Magical Firefly Village
Built among the treetops in the heart of the Smokies.
Shop and Eat at Firefly Village
Stroll through our magical Firefly Village built among the treetops in the heart of the Smokies. Enjoy treehouse-themed shopping and dining while taking in the numerous scenic overlooks and our nearly 360-degree view of the surrounding mountain range, including Mt. LeConte as well as the extraordinary views of sparkling downtown Gatlinburg too.
Cliff Top Grill and Bar - OPENING JUNE 26th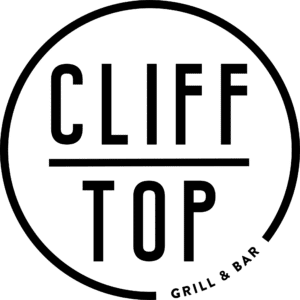 Anakeesta's newest addition, Cliff Top Grill and Bar, a full-service restaurant and bar will open June 26th.  Cliff Top, located in Firefly Village at the top of Anakeesta Mountain, offers delicious dining with an even better view and will be open from 11 AM – 11 PM. The menu includes ½ pound char-grilled burgers, entrée salads, slow-smoked, dry-rubbed baby back ribs, house specialties like our 14 oz. Porterhouse Pork Chop, and our famous fried green tomatoes. A full bar features local craft beers and specialty cocktails including Karen's Sweet Tea and the Rail Runner!
Admission to Anakeesta is required to dine at Cliff Top Grill and Bar. Now is a perfect time to purchase a season pass for less than TWO trips to Anakeesta so you can enjoy this magical outdoor experience and these beautiful scenic views year-round! 
View Cliff Top Menu
Pearl's Pie in the Sky
DINING   –   Enjoy a scoop of creamy hand-dipped ice cream by Bluebell; cones, milkshakes and sundaes.  You'll step back to Gatlinburg in the 1940's when visiting Pearl's Pie in the Sky!
VIEW PEARL'S MENU
Anakeesta Smokehouse
DINING  –  Bring a hearty southern appetite!  At the Anakeesta Smokehouse we use only the highest quality brisket and pork, season it with our own special rub, then slowly smoke to perfection. The result, tender, juicy mouth-watering BBQ!  Or try our lightly smoked turkey, it's moist and tender and served with Alabama hot slaw and spicy BBQ sauce. The Smokehouse serves delicious wraps, savory melts, salads and more. Ample outdoor seating is available at Anakeesta Plaza.

VIEW SMOKEHOUSE MENU
Great Outdoors Trading Company
SHOPPING  –  Shop our diverse array of regional Appalachian arts, pottery, crafts, soaps, jewelry, home goods and more made by local artisans right here in our local area. Outdoor enthusiasts, browse our wide selection of Smoky Mountain books and shop for all gear and apparel needs for a day of hiking in the Smokies.

Look for our Blue Planet sunglass line, eco-friendly eyewear that gives back with every purchase. Imagine changing lives every day by helping to provide and protect sight to someone in need.  With every purchase, the Blue Planet Company donates a pair of prescription glasses to someone in need.
Catching Fireflies
SHOPPING  –  Experience the enchantment of the forest at the whimsical Catching Fireflies boutique featuring a unique line of children's clothing, costumes, plush and toys designed to ignite a child's imagination and wonder of nature.  Discover unique jewelry, melodious wind chimes, garden art, home goods and women's apparel.

Our fairy gardens will delight all ages.  Purchase everything you need to create a whimsical Fairy Garden of your own design.  Outfit a whole new Fairy Home or find that special piece that will enhance your existing Fairy Garden
Fun Fact: We are proud to sell Bridgewater Candles. "In 2010 Bridgewater Candle Company felt the need to make a difference in our world. An issue close to [their] hearts was the worldwide hunger crisis, and specifically how it impacted children across the globe." Each candle purchase feeds a child for a day. You can find out more about Bridgewater Candle Company here.
Smile! Capture your Memories
Take home those special mountain memories with a professional photo.  Our photographers are ready to  capture your smile at the Chondola base station, on the chairlift before arriving at Firefly Village and on tower 2 on your Dueling Zipline adventure.
Have a special event you want to capture? Proposing to the love of your life? Stop by the Information Booth at Firefly Village and speak with our staff to make arrangements for our photographer to capture the moment against the backdrop of the beautiful Smoky Mountains National Park!
Find Photos
Adventure Outpost
YOUR GATEWAY TO ADVENTURE  –   Visit the Adventure Outpost to begin your Dueling Zipline Adventure. Here you can purchase zipline tickets, fill out your waiver and check-in for a zip of a lifetime where you race side-by-side with a friend, rappel our 2 controlled descents and then be transported via ATV back to the Chondola mid-station where you return back to Firefly Village.
Shop our line of Anakeesta hats and t-shirts at the Adventure Outpost, the perfect way to remember your experience and the magic in the mountains.
Dueling Zipline Adventure
Anakeesta Beer Cart
QUENCH YOUR THIRST  – We offer local craft beers and a variety of fountain beverages for your drinking pleasure.